Come in, We have a great selection of sunglasses and eyeglass frames. We can make your prescription lenses too.
Along with being able to fill prescriptions and handle all of your eyeglass repair Here are some of our Optical Frame brands: TAG Heuer, Tom Ford, Tart Optical Enterprises Inc. (OTE), Rudy Project, Versace, Ray Ban, Ray Ban Optical, Guess, Toki, Ermenegildo Zegna, Serengeti, Bolle, William Rast, Kayla, Gant eyewear, Candies, Antique Frames, Best Vintage eyewear and glasses in Portland. we can put a sun lens in all prescription glasses.
Portland's Toms Eyewear Seller
150,000 have had their sight restored through purchases of TOMS Eyewear since 2011.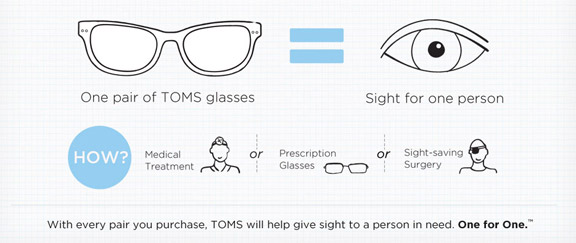 Toms given sight in over 10 countries, providing prescription glasses, medical treatment and/or sight-saving surgery with each purchase of eyewear. Not only does a purchase help restore sight, it supports sustainable community-based eye care programs, the creation of professional jobs (often for young women), and helps provide basic eye care training to local health volunteers and teachers.
The Toms Optical line continues to grow and we are proud to have them at *eyewear knowing that with every sale we are helping both our customers and someone else in need receive better sight.