10/5 Stars
I just left more satisfied than I could have hoped for, Andrew is fantastic. After a fist time stop in to inquire about having smashed glasses repaired, I walked out 5 minutes later with them good as new. I was almost insistent that Andrew charge more for his service, however he politely declined. I will certainly be back to support a local business as impressive as Asterix.
They fixed my broken glasses in no time flat! I had previously been told by another company that the glasses could not be fixed, but I'm wearing them right now, thanks to the friendly and knowledgeable
people at Asterix! They also have a great selection of frames for when I'm ready for brand new glasses.
The arm of my glasses come off broke and I could not fix them myself. I brought them to Asterix Eyewear and within one hour they were as good as new. I had to pay $45.00 to have them welded, which was far better than buying a new pay. They were super friendly and helpful, too. I had a great experience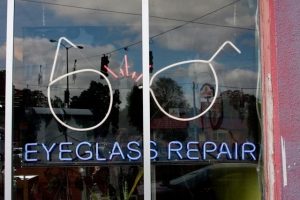 Asterix Eyewear has had the same owners for over 18 years, we have taken what was a small eyeglass repair shop ("All American Eyeglass Repair" on SE 50th, Powell and Foster) and grown it to a full service optical, retail and eyeglass repair shop. We changed our name to Asterix Eyewear in 2006 ( * eyewear ). Establishing a company that strives to offer the highest quality frames, prescription lenses and able to do even the most complicated in eyeglass repairs.
Our team has a drive to figure out the answer for you whether it is finding the perfect frame you've been searching for or figuring out how to repair your favorite glasses. We are here to help you!
Continuing to do all the repairs that others say "can't be done" all with a smile and a standard of quality that has given us the reputation we can be and are proud to have.